Ofer Mizrahi is a unique talent of today's international music scene. Primarily a self-taught musician, his distinct style—an inspired fusion of Indian, Jazz, Turkish, Balkan, Caucasus and Israeli—is a reflection of his nomadic life and passion for the visceral beauty of sound.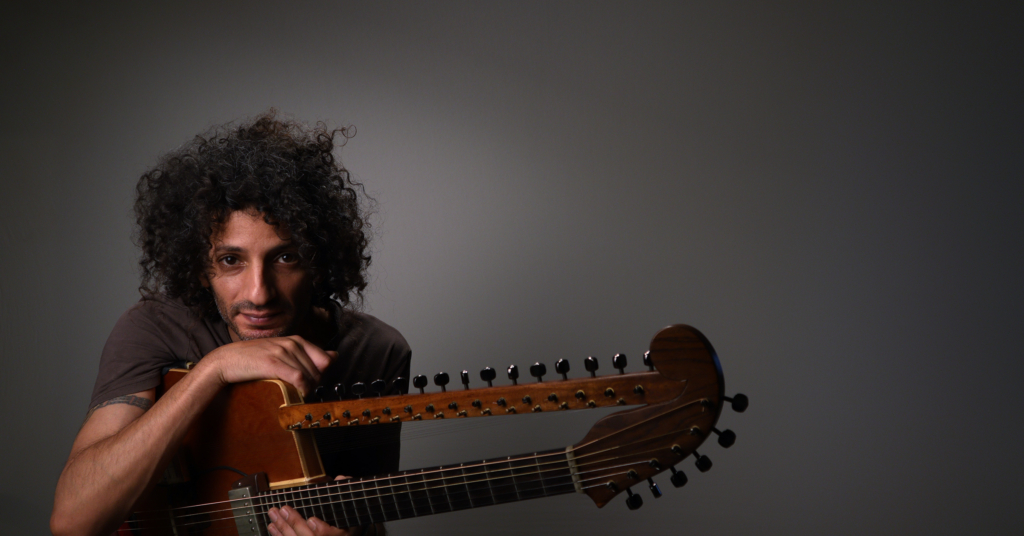 During his career as a professional guitarist, Mizrahi has engaged in numerous collaborations including Idan Raichel; Liraz Charhi; Ester Rada; Riff Cohen; Omri Mor; Yishai Afterman; the Middle Eastern fusion group, Andralamoussia; The Turbans and many others. He has performed and recorded worldwide.

This desire to express an intersection of instruments and sounds led him to design his own guitar – "The Whale Guitar" (a modified version of the Indian slide guitar, combining acoustic and electric sound), built by Boaz Elkayam and Gabrial Saar.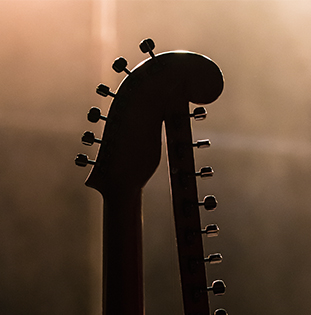 Mizrahi continues to expand his musical repertoire—he has studied with the late Pt. Budhadev Das Gupta, one of India's masters of Hindustani music.
"Hindustani music is a spiritual journey for me. I have to remain calm, expressive and creative, yet work within precise melodic boundaries and rhythmic rules."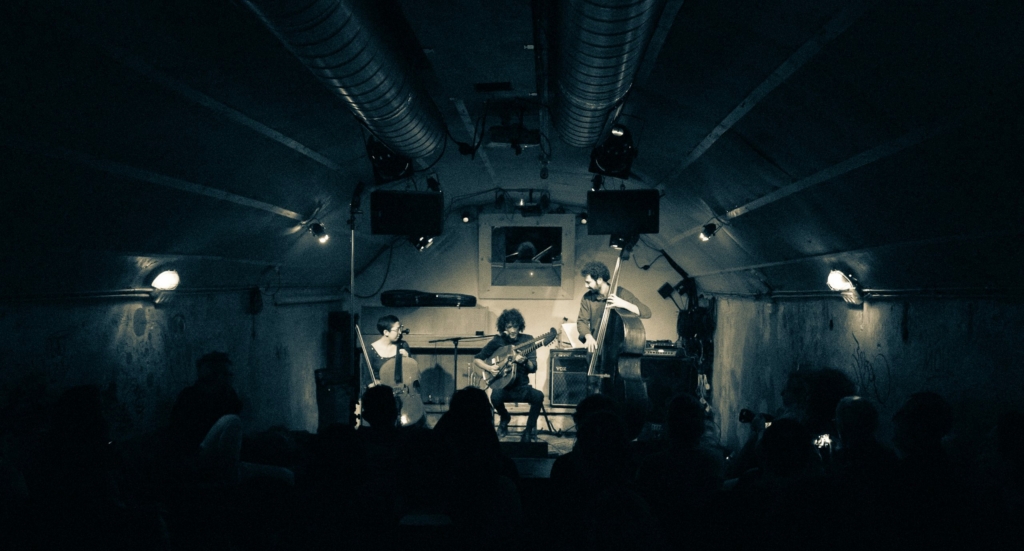 Ofer Mizrahi TRIO is an oriental ensemble comprising the cellist - Mayu Shviro, the contrabase player - David Michaeli and the musician - Ofer Mizrahi.
Playing original music written and composed by Mizrahi, the trio explores the dimension in which Caucasian, Turkish, Indian and Jazz music are intertwined into a delicate dialogue. Their music interflow virtuosity along side spirituality, allowing cross-cultural narratives to emerge.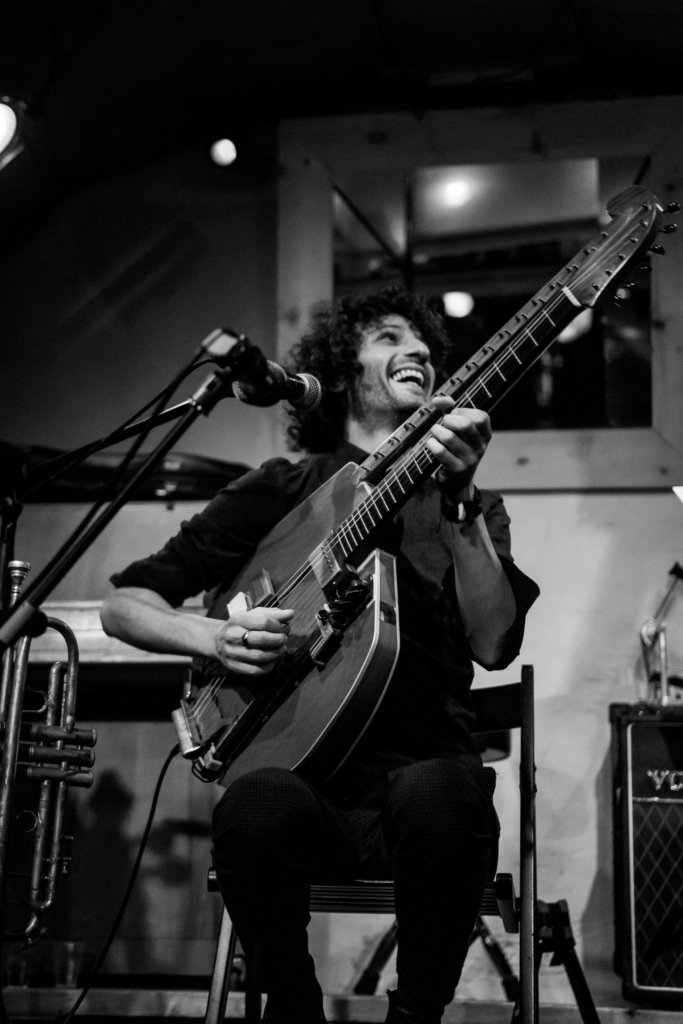 Mizrahi on the whale guitar, trumpet and vocals, Mayu's lyrical cello and the earthly pulses of Michaeli's contrabase collide into a rich mesmerizing musical language that fuses east and west into a singular whole.
Mayu Shviro
As a virtuous cellist, Mayu began her musical journey in western classical music and continued her trajectory through the Turkish macam and Arabic music. Shviro is studying Mugham and Azerbaijani music in Azerbaijan with the acclaimed musician Elshan Mansurov.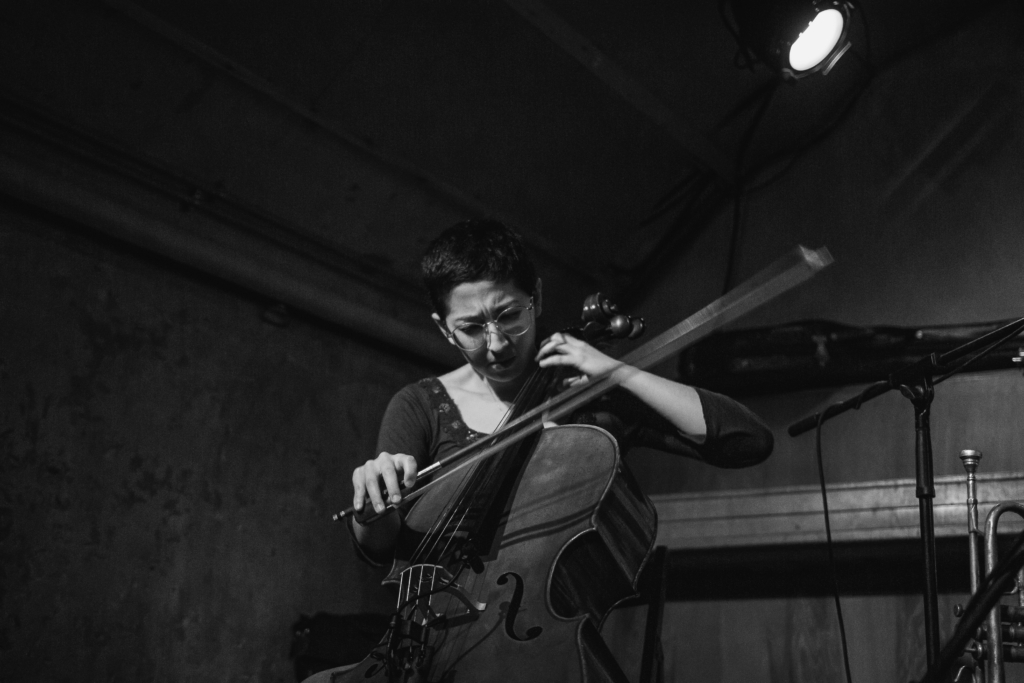 Alongside Ofer & the Whale trio, she is playing with ensembles both in Israel and abroad, collaborating with various musicians as Harel Shachal and the Otmans; Peretz Eliyahu; HAYELALA; and Dudu Tassa and & Kuwaitis among others.
David Michaeli
Michaeli started his professional carrier at the age of 15 with Eli Degibri's young talents super-group and since then toured and recorded with Israel's top acts around the world. In 2016 he join the group SHALOSH and is a creative member ever since.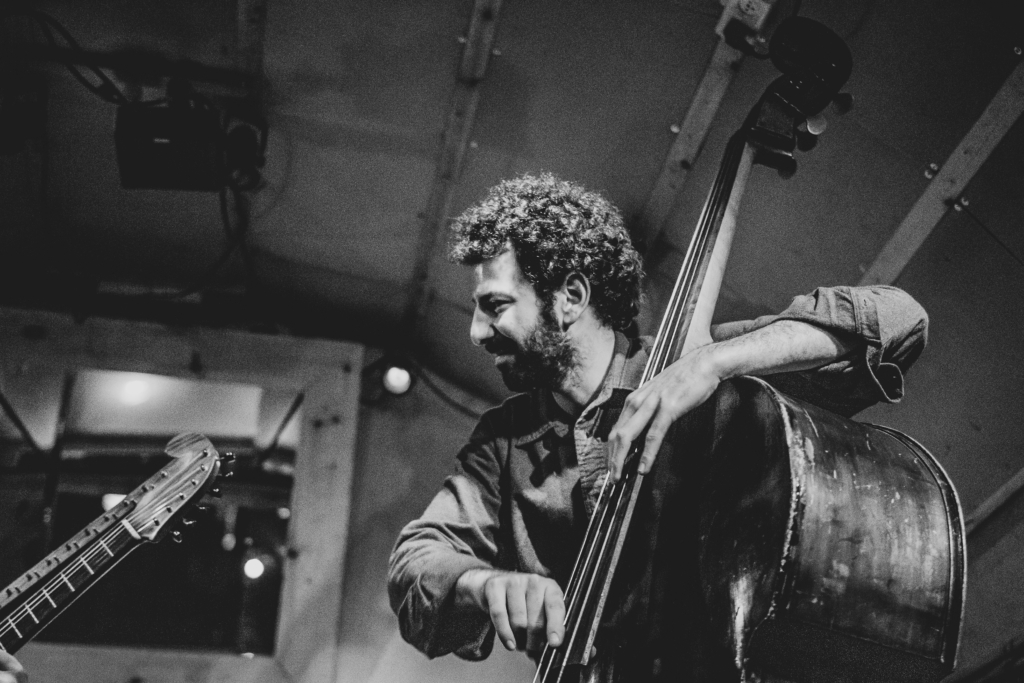 Concurrently with his Jazz mastery, Michaeli has studied classical Indian music on Bansuri and classical Arabic music.